If you have all of the applicant's personal information available, click the Add a new Applicant button.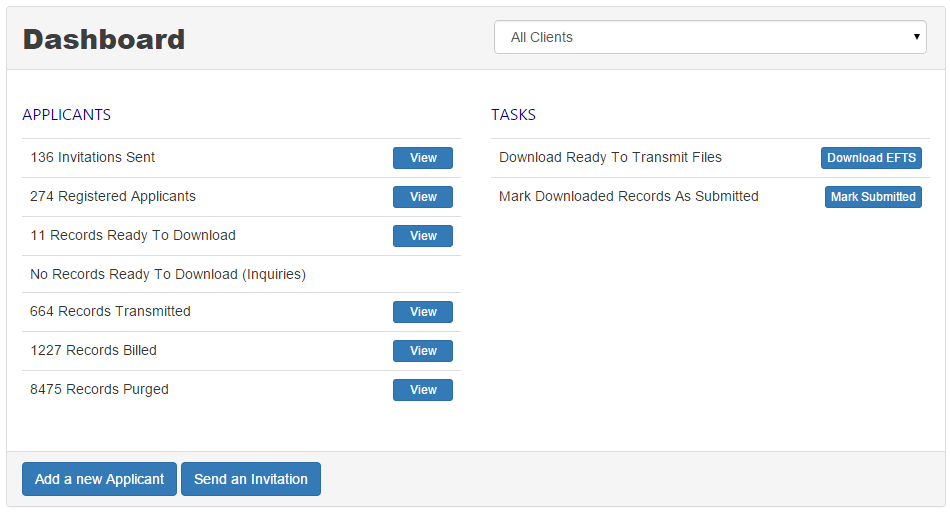 ---
This page contains all of the information that is required by SWFT in order to process the background search.
This first section collects the personal information such as name and address.
The 'Alias' field is most commonly used to enter in the person's full maiden name.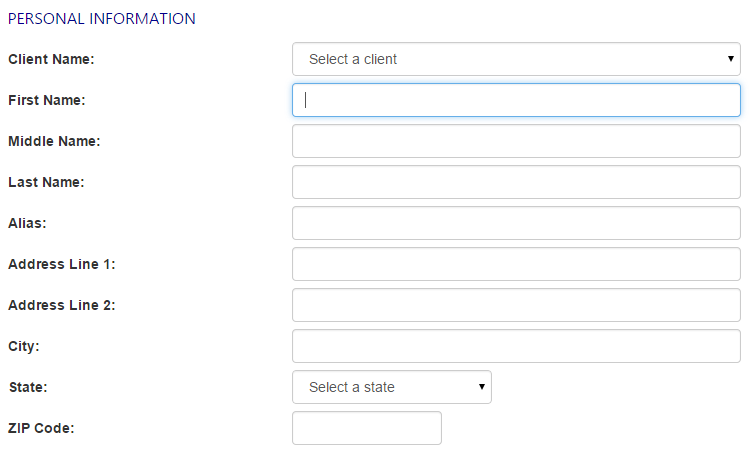 ---
The next section is to enter in their personal email account and social security number.
The email account is validated to make sure that the format is correct. The social security number follows the validation rules that are commonly used to verify that the number is accurate.

---
The birth information is available to enter in the applicant's date and place of birth. The country of citizenship is also available
If the place of birth is in the United States, Canada or Mexico, please select the specific state or province if known.

---
The physical information for the applicants is collected in this section.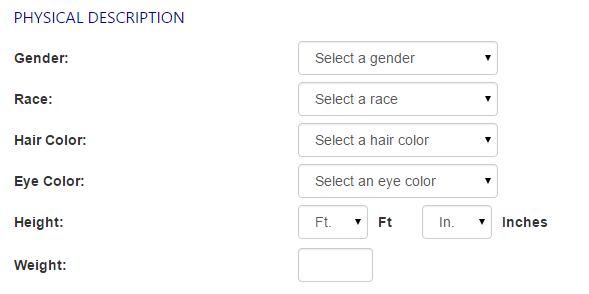 ---
The occupational information is optional, and is designed to collect the full employer and address information. Use multiple lines to format the address if desired.

---
When complete, click the Save button to validate all of the fields and save the record.