To add a new user, select the Clients tab at the top of the screen and select the client you are changing.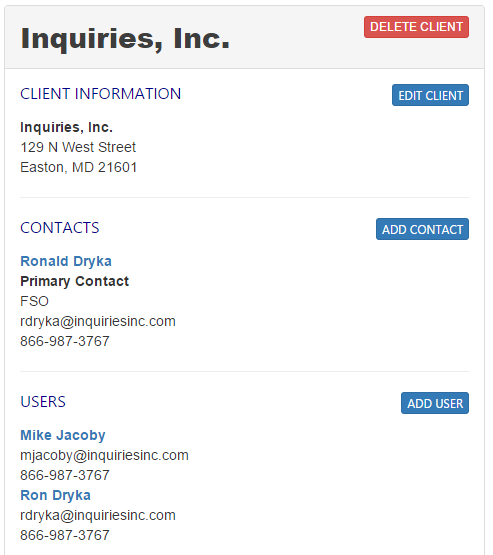 ---
Near the middle of the page, you will click the Add User button.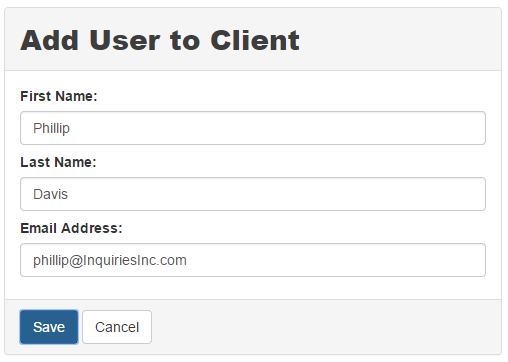 ---
Enter the users name and email and click the Save button.
The user will receive the e-mail message below.
---
Greetings Phillip Davis
Your email account has been granted access by Inquiries, Inc. for 21CT, Inc. for use of our SWFT solution.

Login here
Thank you for using Inquiries for your SWFT needs.

---
The user clicks the Start here link from the e-mail and this takes them to the SWFT login page.
They will then enter a new password to access the system.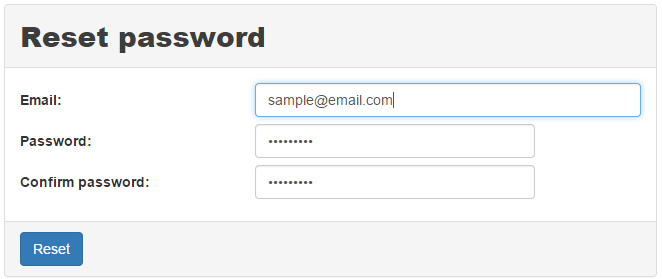 ---
Once the user has logged in, they will have access to the client.